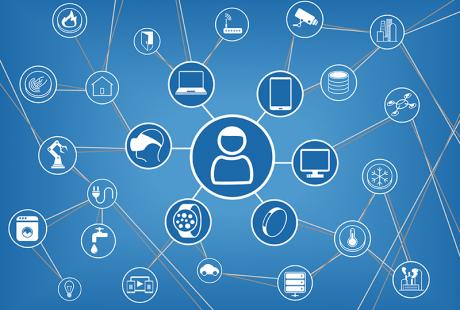 As the Internet of Things (IoT) grows and more and more items are added to the circle of connectivity, the bond between consumers who use the objects and the brands that manufacture them have transformed drastically.
For businesses looking to stay relevant in the era of IoT, learning to manage and leverage the new dynamic in brand-consumer relationships is the key. Also, with the data from connected devices, companies can better understand and predict their customers' preferences.
Here are a few ways these relationships are already changing, as well as how businesses are adapting to the IoT.
IoT is enhancing customer experience
By adding more intelligence, more connectivity to the objects that surround us is producing enormous amounts of data that organizations can leverage to enhance their operations, serve customers better and build new ways of performing business. A perfect example of this is Disney World, which is using RFID MagicBands to make the theme park experience better and more convenient for the guests. On the other hand, Home Depot is also using augmented reality in its mobile app to allow users to see how certain products would look in their homes.
The well-known pharmaceutical retailer Walgreens is piloting Project Tango by Google. The new Walgreens app allows users to locate and map nearby retail locations. The "Internet of things" may evoke inventions like the tweeting toilet or the texting fridge.
But how about a light-dimming bottle of vodka?
Interestingly, Absolut, a leading brand of Premium vodka, has opened the doors to its inaugural Internet of things lab in Stockholm. A connected bottle might someday, for example, link with third-party products to change the lighting or music as well. And it might automatically order a new bottle once it starts running low.
Know Your Customers Better with IoT
IoT is offering a chance for organizations to understand customer needs like never before. In the old world, it was all about the physical attributes of a product—how does it look and feel—along with electronics and mechanics. Now, in addition to all that, there is something more…there's a connected app which generates lots of data, and there are algorithms overlaid on the data. All of this data is then processed to provide intelligence and actionable insights.
For example, Coca-Cola has been cleverly using data from its Freestyle and other vending machines to gain valuable insight into where, when, and how customers are purchasing and consuming their products. Through connected vending machines, Coca-Cola has reported that it can witness spikes in its beverage consumption on college campuses before certain TV shows air, a specific insight that not only leads to better understanding of customer demographics, but one that also bestows opportunities for targeted marketing.
Enhanced Customer Engagement with IoT
New Zealand-based VMob has smartly harnessed IoT to help McDonald's transform its customer engagement in the Netherlands, Sweden and Japan, regions that represent about 12 percent of the food service retailer's locations worldwide. For example, on a summery afternoon, a customer who is walking near a store might get an offer for a free ice-cream with a sandwich purchase. And as a result of deploying the VMob platform, McDonald has seen a 700% increase in offer redemptions, and customers using the app are returning to stores twice as often and spending 47 % more.
Increased Customer Retention using Smart IoT advertising
Connected and targeted advertising has been a futuristic myth for long before the technology could actually execute it. Now that it is possible, the innovation of smart Internet of Things advertising campaigns can elevate your brand and can help you better connect with your customer.
This amusing digital subway ad in Sweden for hair-care products was rigged up to recognize when trains entered the station—and then showed a model's hair blowing all around, as though windswept by the train. A simple, delightful effect—playful, responsive and seemingly bewitching in the way it eliminates the line between ad and environment. With data-driven insights from connected devices, companies can know from the start of a campaign how and where to position their new product lines on social media and elsewhere to get the best response from incumbent customers and those they're trying to attract.
The Road Ahead: Data, Data Everywhere
The IoT will thus entail a significant perspective shift for many companies. The sale, rather than being the culmination, is actually the starting point of the customer relationship. In several ways, when a customer buys a product, the purchase is not that valuable but information gleaned over the course of the customer interaction with the product weighs a lot. Needless to say that IoT is a huge opportunity, and organizations that put IoT to work can increase revenues, cut costs, and improve efficiencies and customer satisfaction. To learn more about User Experience Design and Prototyping Workshop join now our 2 days professional certification program.